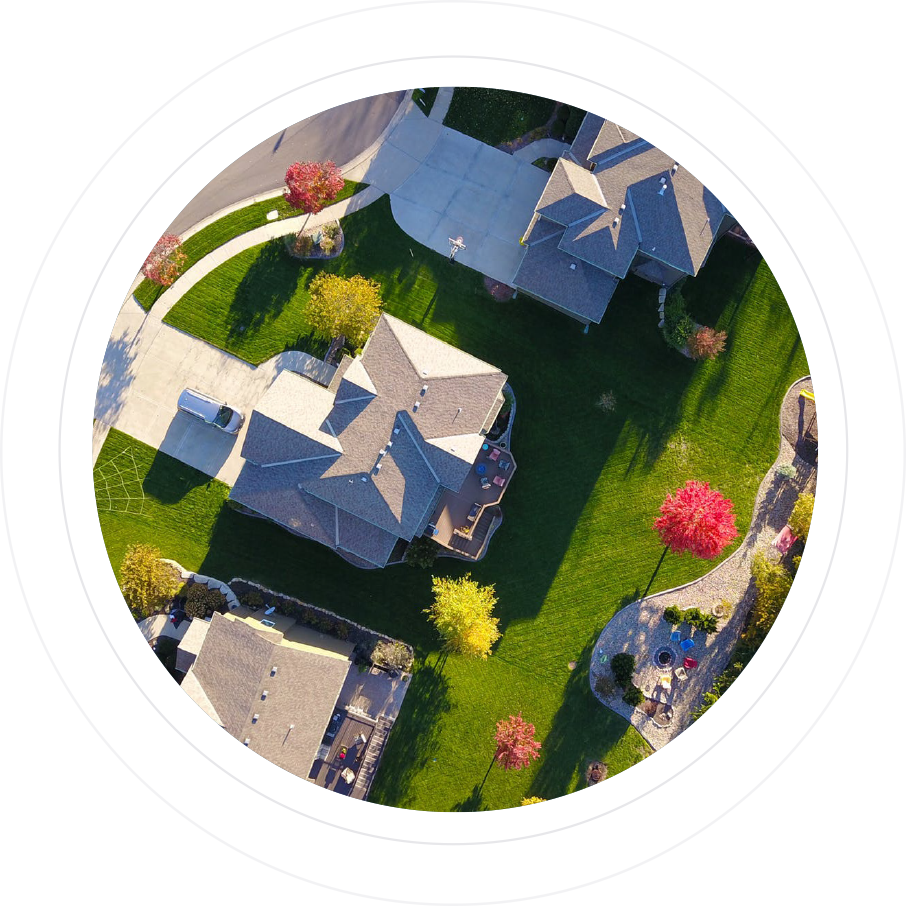 Fast and very easy
application process here
Begin your home loan process today! Our mortgage advisors are standing by.
Request a free personalized rate quote.

If you want the best care and services concerning your mortgage needs and just obtaining the knowledge of purchasing a residential/commercial property to handle all your needs, your need to work directly with The Bradford Group. Do not look anywhere else. You will come first in all aspect of service and you are their 1# priority. The Bradford Group is the BEST!!
Barbara Beckley

The Bradford Group offers great services. Their services are designed to educate the consumer on the mortgage process, as well as to assist you in finding the best type of mortgage whether it is residential, commercial, or even one loan for multiple properties. The Bradford Group has a very knowledgeable, and patient staff.
Gwen Marshall | Ready Go Managers & Advisors

The Bradford Group, LLC is about people, our financial well being, and making sure that Clients are overall economically sound. We still live in a world of predatory practices and the Bradford group protects and enlightens their Clients to such practices. Most importantly, the Bradford Group is not just about sales, or closing deals; the company's team are focused on educating their Clients so that they make good financial decisions; this company cares about the future of their Clients. This is not a "one hit wonder" sales close. Clients are treated with dignity, care, and kindness. They are extremely professional, yet; you will feel like family.
Jacqueline Lulu Brown

I just wanted to say thank you again for handling the Abdi closing. In this business it's a kiss of death to be known as an agent that cannot be relied upon...You did a great job for both of your customers yesterday, Abdi and me. I want you to know that your efforts are so very much appreciated. Thank you !!!
SUSAN POKORA, REALTOR

Thanks for your patience and for sending the outline of your mortgage group. It is all very helpful in understanding "who, what ad how" the Bradford Group operates. I am especially impressed with the Processing Chart. I have never seen anything from a mortgage group that gives such a complete understanding. It is most helpful in allowing agents and clients to understand how the loan process works from start to finish. I love the time lines !!!
VICTORIA ARCHER, BROKER

"I will seek out The Bradford Group in the future when I am seeking advisory services because I know that my situation will be considered with care, I will be dealt with in a very professional manner and will have the best information about my options. Thank you for helping me. I really appreciate all of your help in getting this part of my life...taken care of. You are a blessing and I pray much success for you and your company"
AISHA LUCAS

" Thank you so much for your caring hands in this transaction. Your professionalism and flexibility were a real gift in the process ".
MILANO

Thank you again for a very positive experience! I want to take this opportunity to thank you for making this process so easy. I appreciate you staying on top of everything, even though some things were not your responsibility. I feel that you kept the whole process going in a very positive manner. You promptly responded to my calls and emails, which was very reassuring. Thank you again for a very positive experience. My mind is at ease where my finances are concerned.
PRISCILLA W. MILLER, RN, CCRC,- CLINICAL RESEARCH COORDINATOR

" I really appreciate your style and approach! It's not too often you find people in your position that are as straight forward. I really appreciate your style and approach! I will not forget your efforts and honesty ".
ESAU

Thank you so much for all your hard work, and for making this such an easy and stress-free venture for me. Indeed, your expertise and assistance has been invaluable. I will definitely recommend your stellar service to my loved ones and friends ". Thanks again.
MESHAUN

"You are fantastic! Your follow-up is great in keeping me and the client in touch and on point as we work together to get the client's credit scores improved so that we can have a successful refi."
DEBERAH WILLIAMS | A FRESH START, LLC
Investor Loan Programs in Atlanta Metro
Welcome to the official site of The Bradford Group LLC. We are a full service mortgage company based in Atlanta, GA. We specialize in Investor Loan programs (both residential and commercial) in Atlanta-Metro. Whether you are buying a home, investing or refinancing, we can help you realize your dream of home ownership or real estate investment and save you money when getting your new lower monthly payment. In terms of Purchase Loan programs, we offer the following:
FHA | VA | Commercial | Jumbo
Some of the other purchase programs we offer are: Low/No Doc, Investor Stated Income, Self Employed Bank Statement, Land, Construction - Investor, Blanket Investor Loan Programs, No Income Verification, Low Credit - Investor, Church Loans, Hard Money Loans, Private Equity Loans, Foreign National, and Raw Land.
Refinancing? We can help you with that, too!
We offer a wide range of refinance options, designed to best meet the needs of local borrowers. If you're looking for cash out, or to just get a better rate and term, we can assist you. We offer the following Refinancing Programs:
FHA Streamline | FHA Cash Out | VA Streamline | VA Cash Out | Conventional | HELOC | Commercial | Jumbo
We also offer seveal niche programs : Purchase/Rehab - Investor, Multi-Family Programs, Daycare Center Loans and Small Capital Loans
We know that each customer has specific needs, so we strive to meet those specific needs with our wide array of products, investment tools, mortgages and best of all quality service and individual attention.
Today's technology is providing a more productive environment to work in. For example, through our website you can submit a complete on-line, secure loan application or pre-qualify for a home loan. You may also evaluate your different financing options by using our interactive calculators and going over various mortgage scenarios. For those on the go, we also have an app for your mobile devices where you can complete an application, upload documents, conduct pricing scenarios and much much more.
Contact Bradford Financial today to discuss your options, and find out which program will best suit your needs.
Get started with your Digital Mortgage
No hassle, no obligation
Get Started Now!